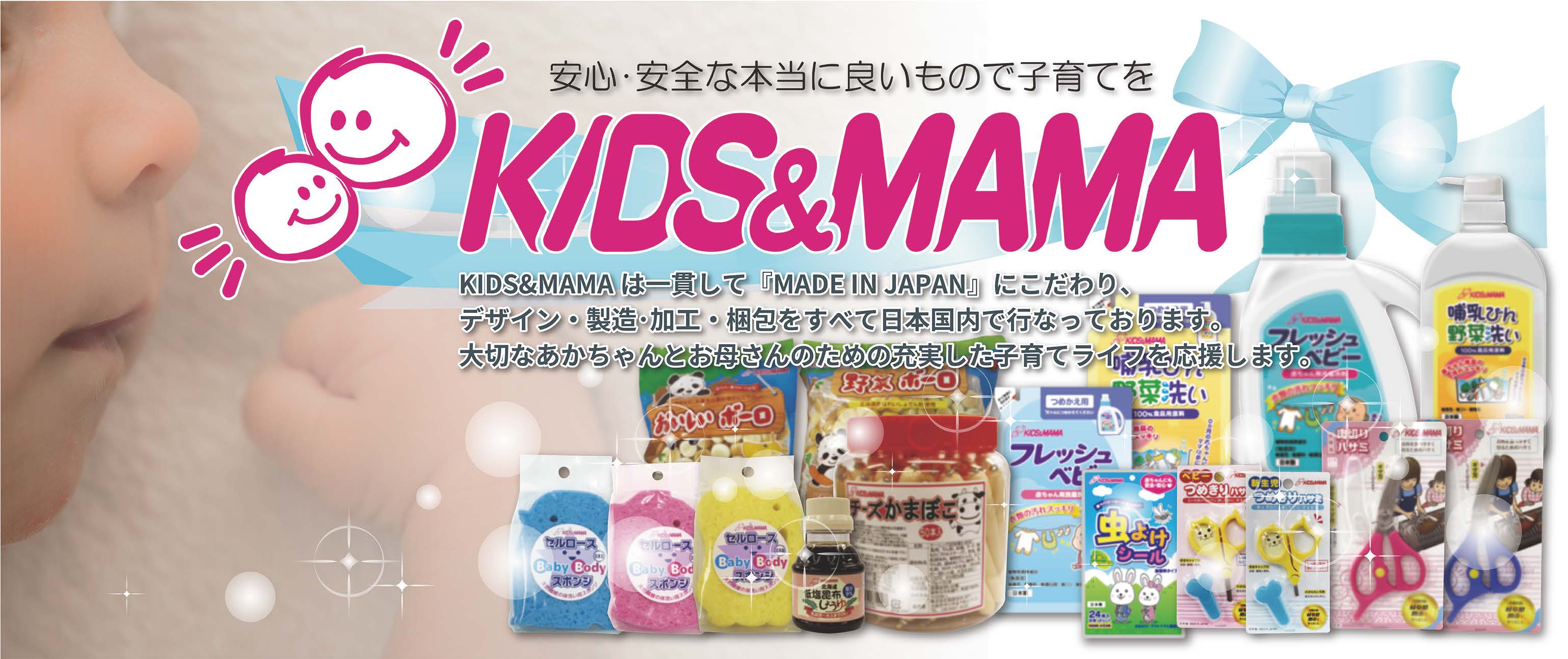 KIDS & MAMA
Our philosophy is to "look directly at things necessary for child-raring carefully" as children and moms face each other like our logo.
We always and constantly seek out the most important thing for parenting and we address product development to satisfy the needs.
Our other goal is to produce every product in Japan.
Seriously absorbing the valuable opinion and needs of many moms" in the process of product development, we have produced our products under the strict quality control(Japan Quality) which has been developed over the years through precision technologies and strict standards that are the characteristics of Japan.
We will continue to look for and explore every scene related to the life of the child and devote all our energy to the development of the product with deeply wishing for the children to grow up in a healthier and safer and secure environment.
About Products
In order to realize the affection of mother wishing for children to grow healthier, we have made effort into product development under our original brand called KIDS & MAMA.
We have currently marketed around 30 products such as food for children, laundry detergent, skin care and more. We will continuer to develop new products with higher quality in the future to meet the needs of customers.
About Quality
All KIDS&MAMA product comply with the strict quality standards in Japan.

Last but not least
We promise that we continue to develop new products which helps child-raring based on precious opinions. So we wish all of you look over us.